 
QLS QA690 Full Digital Hi-Fi Stereo Amplifier
Short description
The Full Digital Amplifier FDA QULOOS QA690 is the worthy successor of the QLS QA-100, the first affordable FDA amplifier on the market that is unanimously acclaimed by its users.





the QULOOS QA690 takes back the electronic quality, the very high level components of the QA100 by bringing innovations which were lacking. Thus, the Quloos brand designer listening to his customers now offers much more than a revision of the QA-100.





The QULOOS QA690 offers all the advantages of FDA amplification with an audio signal reducing all stages of conventional conversion and amplification by only 3 stages instead of the usual 8.





FDA amplifiers, which can be described as digital power converters, offer today a real evolution and alternative to traditional analog and digital amplifiers.
QA690 is a Hi-End Full Digital Stereo Amplifier, It is based on the QA100 with improvementon the circuit, We spent over 3 years on developing and continuing optimizationthrough testing more than 10 major hardware version. This is a true competitor to most of the Stereo Amplifier, complicated power supply systems and clock circuits.
 
Our target: "Perfectly and accurately recovery for the music recordings, and deep dark background".
 
QA690 is able to drive 4Ω@160W-8Ω@100W2 way bookshelf and floor standing speakers smoothly with accurate, transparent, high dynamic range and excellent transient response sound style.
 
QA690 designed as open loop digital circuits, thus there is no stable problem even in driving speakers with very low impedance. Moreover DSP technology is employed to correct the expected deviation on the final outputs that made a significant improvement for the amplifier's line output characteristics.
 
24bit/192KHz wav and DSD Support
QA690 supports up to 24Bit / 192KHz and DSD64 / 1Bit / Stereo (DoP input or USB) .
 
QA690(With USB) Also have a XMOS USB Bridge to Computer
The QA690 (With USB) also is have an asynchronous High Speed USB to digital audio interface that extracts the highest possible audio quality from computer audio sources.
The QA690 (With USB) is have High Speed USB 2.0 input data connection – Sampling rates up to 192 kHz and word lengths up to 24 Bit are supported.
Great care was taken in the design of the QA690(With USB) to isolate the noisy computer/USB environment from the digital audio output. The USB receiver and processing are powered by the computer, while the output line drivers are powered by a separate isolated linear power supply.
The QA690 (With USB) USB is designed to work with both Apple Macintosh and Windows PC computers. Microsoft Windows PC's require the included Windows driver which works with Windows XP, Vista and Win7 / 8/ 10.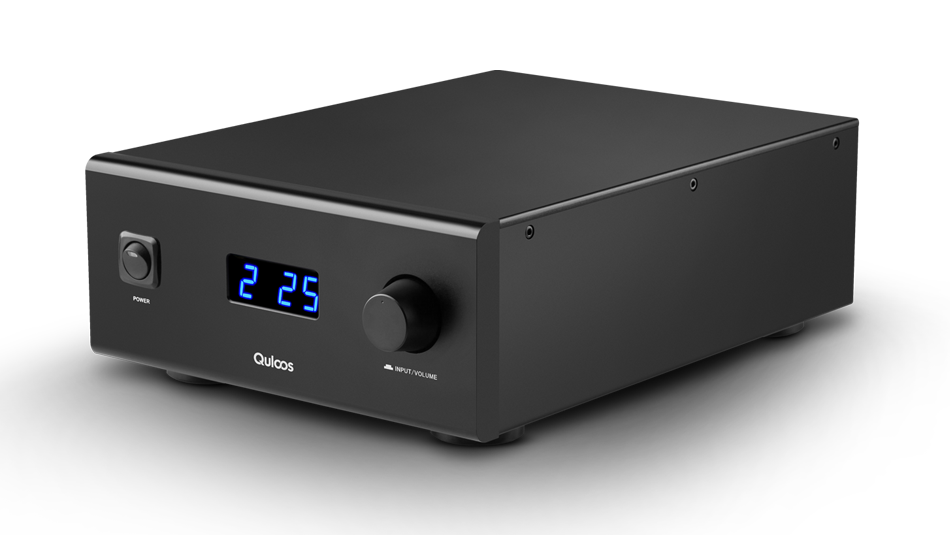 Features&Specification:
High quality sampling clock reform circuits.
Input: RCA Coaxial*2, Optical*1, Analog Line in*1, USB*1[Only for (QA690 with USB)]
Digital format: 16bit to 24bit, 32K to 192K Stereo (sampling rate and bit adaptive), DSD64(DoP input or USB)
Power Stage chip: TAS5624 *2
Use Low Jitter Crystal .
Total hamornic distortion (-2.5dBFS, 8 Ω) <0.02 %.
Dynamic Range, a-weighted 101 dB.
S/N ratio, a-weighted: 101dB.
Channel separation: 97dB.
Frequency response, audio range (20Hz - 20kHz) +/-0.5dB,8 Ω
Power: AC 90~120V and AC 200-240V selectable
Speaker Impedance range: 1.5Ω -16 Ω
Power output: 4 Ω 160W x 2CH;  8 Ω 100W x 2CH
Dimensions: 215mm x 315mm x 100mm
Weight: 5KG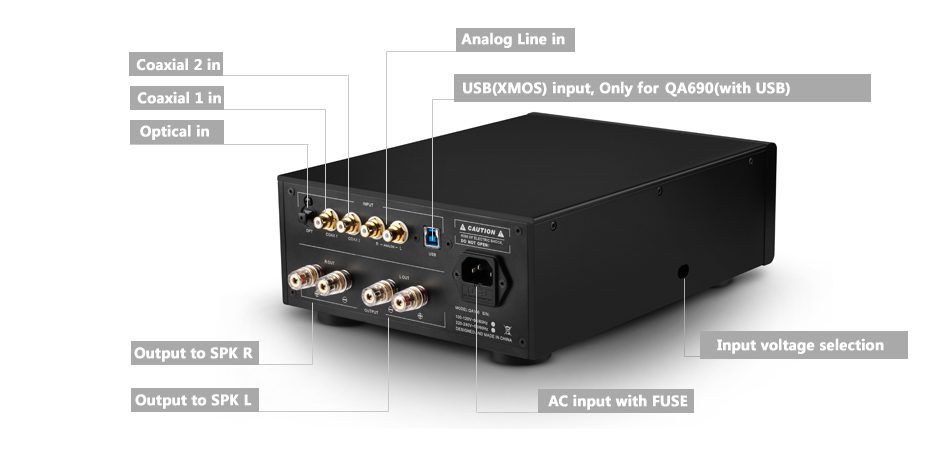 Internal PCB board: (In order to improve the quality and sound quality, components are subject to change without notice.)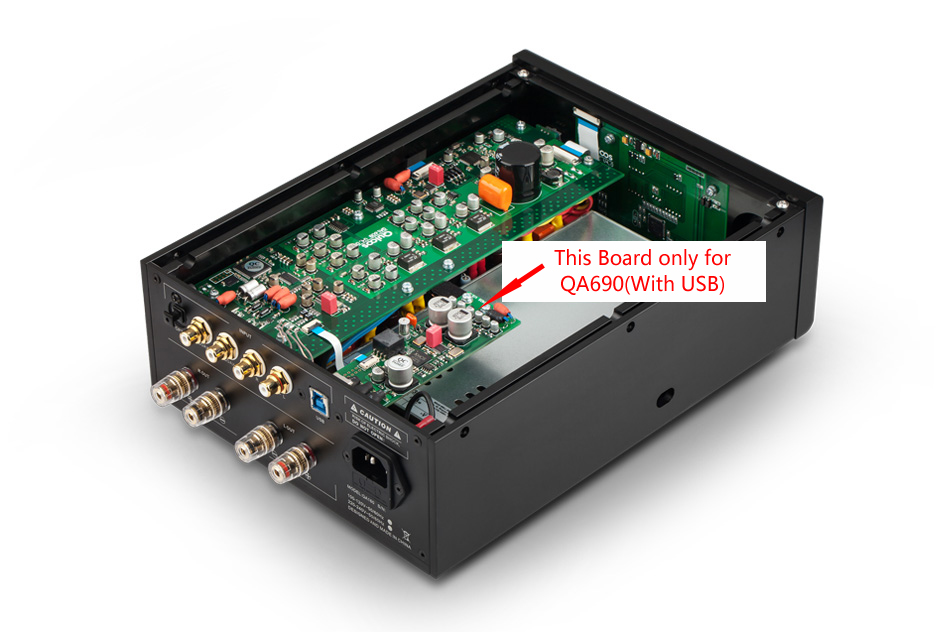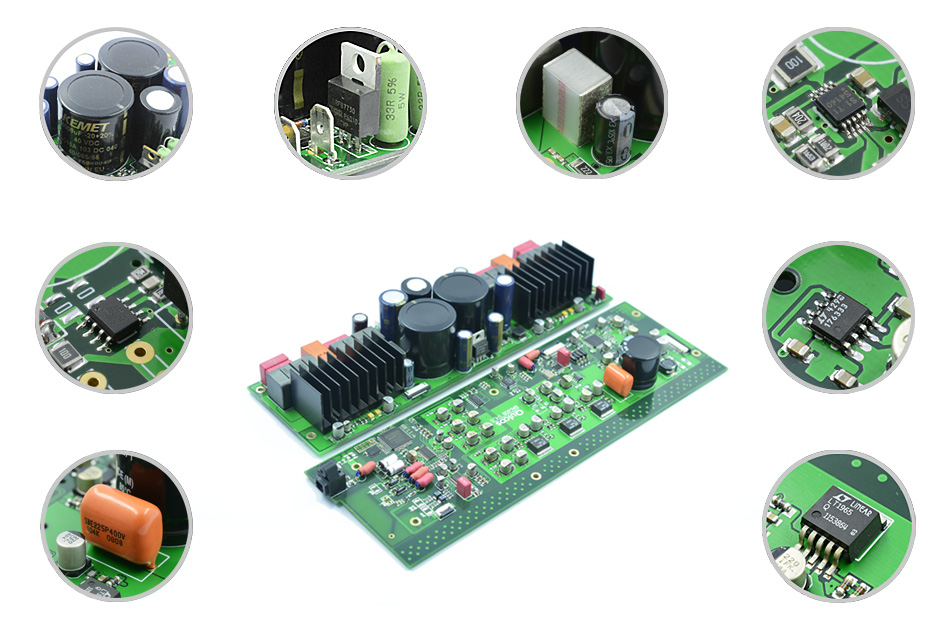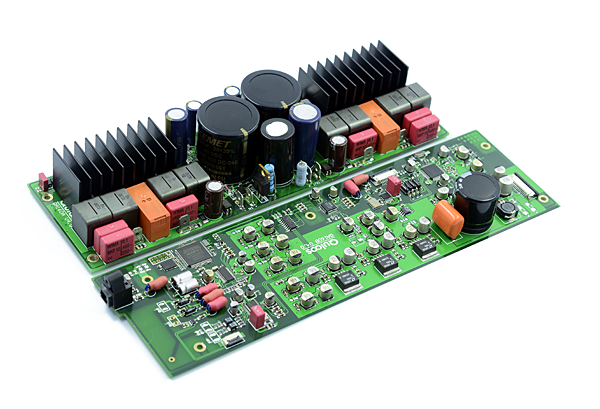 16 other products in the same category: